CHEMOCAP PRODUCTS RENTALS
Chemocap Products Are Available On A Fee Per Use/ Rental Basis
This page is dedicated to the future listing of medical professionals, laser clinics and health spas offering Chemocap products on a Fee Per Use/ Rental basis. Presently Chemocap products are available for rental in Windsor, Ontario, Canada. Our objective is to make Chemocap products available for rental in various locations worldwide. We are dedicated to meet the needs of patients by joining efforts with the health community in order to better serve the needs of patients seeking to safely and effectively prevent hair loss and nail toxicity caused by chemotherapy treatments.
Chemocap Products Rentals Are Currently Available in Canada
Location: 2679 Howard Avenue, Windsor, Ontario, Canada – N8X 3X2
To make an appointment please contact us by phone: 519 971-7777 — or by fax: 519 971-0567
Chemotherapy Support Nutraceuticals
The nutraceuticals listed below are presented for the sole purpose of the patient's personal research and education.
PLEASE NOTE: Chemocap Products does not sell nutraceuticals nor any consumable supplements or nutrient.
Cellular Energy: NADH — D- Ribose — AMPK activators — Fulvic acid (not to be confused with folic acid)
Cellular Nutrition:  Amino acids — Full range of B Vitamins — Moringa — Colostrum (not to be confused with cholesterol)
Immune Enhancers: N-Acetyl Cysteine (NAC) — Pterostilbene — Trans-Resveratrol — Yeast Free Beta Glucans (ABM Mushroom
US National Library of Medicine 
The National Institute of health

Published online April 04. 2013
Denise McCormack and David McFadden

Pterostilbene

The antioxidant activity of pterostilbene has been implicated in anticarcinogenesis, modulation of neurological disease, anti-inflammation, attenuation of vascular disease, and amelioration of diabetes. In this review, we explore the antioxidant properties of pterostilbene and its relationship to common disease pathways and give a summary of the clinical potential of pterostilbene in the prevention and treatment of various medical conditions. Link to full article – Click Here!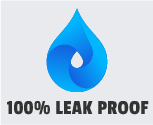 Chemocap products are guaranteed to deliver excellent results for a period of 2 years from the date of purchase when used as directed.
Non-invasive, devices designed with the patient's comfort in mind and guaranteed to deliver excellent results when used as directed.
PRODUCED IN THE USA ACCORDING TO FDA MANUFACTURING GUIDELINES, CGMP and ISO STANDARDS EN 13485